Spain approves increased Drink-Driving fines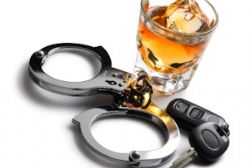 The Spanish Government on Friday approved a bill to reform the Traffic and Road Safety Law, proposing to increase fines from €500 to €1,000 for driving whilst under the influence of alcohol or certain drugs.
The bill, which will now be passed to the Congress of deputies, also proposes to increase the maximum speed limit from 120 kilometers per hour to 130 kph on approved stretches of Motorway.
The proposed changed are being put forward at a time when traffic accident fatalities in Spain fell by 12% last year, to levels last seen 50 years ago.
In 2012, 47.3% of the 1'304 fatal traffic accident victims tested positive for alcohol, drugs and psychoactive drugs, according to a report issued by the Ministry of the Interior.
The reforms are expected to be approved and written into law, coming into effect in 2014.