Thousands march in Bilbao in support of ETA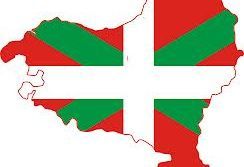 Early on Sunday morning thousand of protestors marched through the street of Bilbao, Pais Vasco, in support of jailed members of the Basque separatist group ETA.
The Protesters chanted slogans on Saturday calling for the jailed terrorists to be allowed to serve out the remainder of the sentences in the Basque region.
It has been standard procedure for many years for Spain to spread members of ETA thinly across the country's network of prisons to prevent the group from communicating easily with each other.
ETA - long considered a "terrorist organisation" by Spain, the U.S. and the EU, has been blamed for the deaths of 825 people in a campaign of bombings and shootings in their quest to gain independence for the region.