Spain now employs most workers in Tourism sector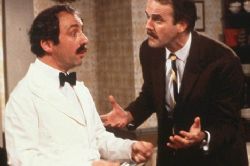 Cinco Dias has reported how the Spanish Tourism sector is now sustaining more jobs than the industrial sector for the first time in history.
A recently published government report has detailed how 18.2% of the Spanish workforce - some 2.7 Million - were employed in the Industrial sector in August 2007, with the Tourism sector accounting for just 2 Million.
However, by August 2013 the Tourism sector had grown by some 88,000 Employees to account for 15.7% of the workforce, while the number employed by Industry fell by 710'000.
Over the same period – with figures starting before the financial slump and crash of the property market – the number of Spaniards employed in the construction sector was also shown to fall considerably.
Recommended Reading
• Spain heads for record Tourism year
• Spain sees Tourism expenditure increase 12.2% in August
• Spain sees Food Tourism explosion