Minster denies falling salaries - despite INE data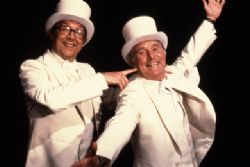 Cristobal Montoro - quite possibly the most incompetent member of Spain's Cabinet after Luis de Guindos - has denied that Spanish salaries are falling.
The statement, made by the Minister for Finance in Congress today, directly contradicts data published by the INE, showing how wages fell by an average of 0.6% during Q2 of 2013.
"Salaries are not falling, they're only moderating their growth," Montoro said in response to a question by Cayo Lara, of the IU "It's not the same to fall as to moderate growth," he insisted.
The INE report also revealed how average wages have now fallen for 3 consecutive quarters. Furthermore, a separate report by the research department of savings bank La Caixa indicated that real wages (after taking into account the impact of inflation) have fallen 7% since 2010.
Lara also reminded Montoro of remarks made by Mariano Rajoy during an official visit to Japan last week when he pointed out to potential Japanese investors that unit labor costs - the labor cost per unit of output - in Spain are falling.
Montoro later explained that he was referring to data from collective bargaining agreements compiled by the Labor Ministry, which showed that salaries rose an average 0.56% in accords signed in the first 9 months of the year. However, those agreements cover only 3.7 million wage earners, 27% of the total in the country. Even then, taking into account inflation, which is expected to end this year at a little under 1%, the 0.56% hike amounts to a fall in real wages.
Montoro's assertion also belies the increase in exports Spain has enjoyed as a result of increased competiveness deriving precisely from lower unit labor costs. The finance minister on Wednesday also linked "excessive" wage demands at the start of the crisis for the subsequent massive destruction of jobs.
However, as La Caixa's report points out, the fall in wages has not been accompanied by an increase in hiring but quite the opposite, with the number of people out of work currently just under six million, equivalent to a jobless rate of 26.3%.
A report by the Bank of Spain last month linked falling wages to a draconian labor reform introduced by the Rajoy administration in February of last year.
Montoro also insisted that wage moderation was "compatible" with increased spending power.
Recommended Reading
• Spain "Should Give Economy Lessons to EU" : Montoro
• Spain to have no futher tax hikes : Montoro
• Spain's unemployment up : Minister deluded