Spain auserity cuts slammed for causing poverty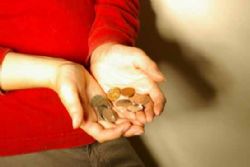 The Council of Europe - a body of representatives from 47 European Countries - has published a document reporting how Spain's ongoing austerity measures have taken their toll on the country.
Following his visit to Madrid and Sevilla in June, CoE Commissioner for Human rights, Nils Muižnieks, has noted how cuts to social, health and educational budgets have all led to a significant growth in poverty for most families.
Further to this, Muižnieks reports how Children and the Disabled are seeing a significant infringement of their human rights due to cuts to basic services such as education and the provision of school meals, which have seen subsidies slashed by as much as 50% in some regions.
Earlier this year UNICEF reported how in 2011 over 2.2 Million Children in Spain were living in Poverty - up by 26% on 2010, whilst the number of families where neither parent worked had risen from 46'000 to 760'000 during the same period.
Recommended Reading
• Spain "UNICEF report on child poverty in Spain
• Oxfam warns of increasing poverty in Spain