Spain sees rich- poor divide widen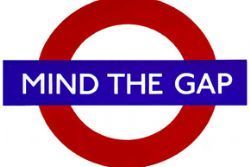 The gap between Spain's rich and poor widened in 2012 as extreme poverty spread and the number of millionaires jumped, according to two reports.
The number of severely poor people has doubled since the beginning of the economic slump in 2008, according to Caritas, a global charity run by the Catholic Church, in its 2012 annual report published on Thursday.
More than 6% of Spain's population, or around 3 million people, lived on €307 a month or less last year, Caritas said.
Even while INE data confirms this to be a known fact, Spain's Finance Minister denies that salaries are falling .
The top 20% most wealthy in Spain were 7.5 times richer than the bottom 20%, the deepest divide in Europe, Caritas said.
Meanwhile, the number of millionaires in Spain rose to 402 last year, up 13% from a year earlier, according to Credit Suisse's report on global wealth, published on Wednesday.
Spain's economy has shrunk by around 7.5% since a property bubble burst in 2008, leaving millions of low-skilled labourers out of work while the government slashed spending on health, education and some social services and raised taxes to tame a soaring public deficit.
"The report paints a picture of a more fractured, more divided society, where the so-called middle class is disappearing and a minority has access to wealth, goods and services while the majority sits outside," said Sebastian Mora, the secretary general for Caritas in Spain.
Austerity measures have sparked protests but none big enough to destabilise the government.
Spain had the 2nd highest unemployment rate in Europe in August at 26.2%, just behind Greece, according to official EU data, and has yo-yoed in and out of recession for 5 years. Close to 2 million families depend on state pensions, jobless benefits and other state funds to survive.
The economy is expected to have returned to growth in Q3 but economists are concerned the recovery is based on strong exports which will take years to trickle down to the battered domestic economy.