Spain's First Smart-Water Grid Launched to Cut Leaks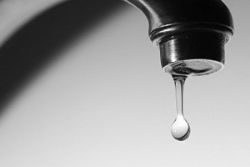 Acciona, a renewable energy company that's built more than 70 desalination plants, will deploy Spain's first smart-water grid in the historic center of the western city of Caceres to help detect underground leaks.
Acciona Agua, the water-services division of Alcobendas, Spain-based Acciona, said today that the works are part of a €10 mln research project to manage drinking water networks and cut costs and waste that includes the U.K.'s Thames Water Utilities Ltd., Vitens NV of the Netherlands and 4 demonstration sites across Europe.
Software programs, remote meter readers and monitoring sensors in the city center and old town that feature about 35% of Caceres will aid in managing drinking-water networks and detecting leaks and pipe faults more quickly, Acciona said in a statement.