Spain faces €104bn loan defaults : IMF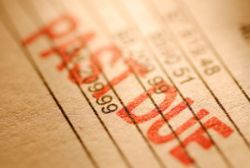 Spanish Banks are facing significant losses on the loans they have made to businesses over the next 3 years, according to a report by the IMF's Global Financial Stability Report.
Along with Italy and Portugal, Spain is facing a potential combined loss of some €250 Bln, with around 20% of all such loans liable to default.
However, unlike the other 2 countries, Spain has sufficient financial reserves to cover the losses.
The IMF referred to the report to urge the ECB to pay particular attention to Business-lending when undertaking their review of European Banking next year.
The report went on to indicate that, Spanish banks alone could face potential losses of some €104bn .