Spain - Why not get your own house in order first ?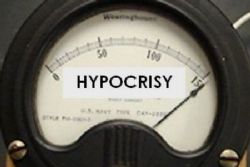 Without any sense of shame, or indeed irony, Spain's top criminal court has ruled in favour of calling former Chinese President Hu Jintao to face charges of genocide.
The request was filed by a Tibetan group in exile, and has been considered by the courts on the grounds that one member of the group, Thubten Wangchen, is a Spanish citizen and because China had not carried out its own investigation into the allegations.
Hu Jintao served as Communist Party Secretary of the Tibet Autonomous Region between 1988 and 1992, overseeing a crackdown on anti-Chinese riots in 1989.
However, in reality not much is likely to happen other than upsetting China on a diplomatic level, and is little more than an opportunity for groups such as this to air their grievances and attract a greater level of public awareness of their cause.
Proceedings for this particular case began in 2008, when Tibetan activist groups asked the court to hold 7 Chinese state leaders responsible for crimes against humanity allegedly committed by the Chinese government in Tibet.
The court "recognises that this genocide is against the country of Tibet and against the Tibetan nation, and the judges recognise that this indictment of Hu Jintao comes at the precise judicial moment 'when his diplomatic immunity expires'", the Madrid-based Comité de Apoyo al Tíbet, a plaintiff in the case, said in a statement.
Spanish courts can hear cases of crimes against humanity wherever they occur outside its national territory on the legal principle of universal competence. In 2009, the universality was limited to cases in which Spanish citizens are victims of such crimes.
Meanwhile, the perpetrators of Genocide and other war crimes committed during the Franco era are protected from prosecution in Spain by an Amnesty law.
Recommended Reading
• UN tells Spain to revoke Franco era amnesty law
• Spain shows further hypocrisy over Gibraltar