Spain slams Gibraltar's "false accusations" made before UN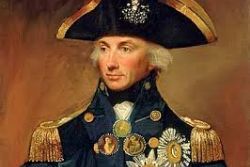 Spain on Thursday blasted Gibraltar's chief minister for the statements he made before the United Nations, calling them "false accusations" and "serious insults to the Spanish people."
Speaking before a panel of the UN Decolonization Committee on Wednesday, the chief minister of the British territory, Fabian Picardo, accused the Spanish government of "inciting racial hatred."
Picardo said that successive Spanish governments - both dictatorial and democratic - had "bullied" Gibraltar with "economic sanctions, physical restrictions at the frontier, police and military invasions of Gibraltar's territorial seas, shots fired at innocent Gibraltarians, arson and damage against the property of Gibraltarians in Spain." He said that it was time for Spain to "move on," to tackle the real problems facing the Spanish people, and "to stop chasing quixotic windmills."
In a statement, the Foreign Ministry called Picardo's assertions "obvious falsehoods" and reaffirmed that Spanish authorities have always acted within the law when it comes to stopping contraband and smuggling at the border, money-laundering practices in Gibraltar, and protecting the high seas from environmental damage caused by Gibraltarian authorities.
The Rajoy administration expressed its concerns to the British Embassy in Madrid, warning that Picardo's "unacceptable" expressions could hamper the goodwill between Madrid and London to hold a dialogue over Gibraltar.
Spain's Permanent Representative to the UN, Fernando Arias, told the same Fourth Committee panel that Gibraltar's independence was "unviable" without his country's consent.