Murcia announces further delays to Corvera Airport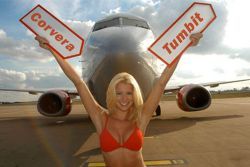 The Regional Government of Murcia may be forced to delay the opening of Corvera International Airport - promised for the summer season of next year - due to the tender process to find a new manager for the facility needing to be extended until January.
Regional Vice President and Minister of Economy and Finance, Juan Bernal, said that the difficulties in settling the contract with Aeromur, taking full and legal ownership of the facility, and finding a suitable replacement to operate the airport have not yet been fully overcome, which has caused delays.
The new operator - whoever that may be - will have to assume responsibility for the €180 mln loan and €200 mln guarantee on top of making payments to the region - some of which will be returned to the former concession holder. These payments, together with the financial uncertainty of the financial climate for the 40 year contract to operate the airport, makes the airport something of a gamble for any would-be investor.
On top of this, the regional government also expects any new operator to directly compensate AENA to the tune of €36 mln for the closure of San Javier airport, aswell as take responsibility for the transfer of employees to the new facility.
Meanwhile Sacyr, majority shareholder of Aeromur - the former concession holder of the airport - have invoked legal action against the Regional Government for the recovery of the cost associated with building the airport, whilst the Government in turn are claiming damages suffered by the people of Murcia in the delays in bringing the airport into operation.