Council of Europe slates Spain for law enforcement violations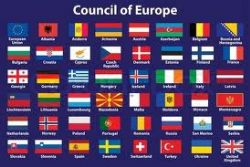 Spain has been warned about the conduct of its law enforcement authorities in a new Council of Europe report. "Ill-treatment by and impunity of members of law enforcement agencies is a very serious, long-standing human rights issue for which Spain has already been condemned by international bodies" reads the study.
The report was drawn up by Nils Mulznieks, Commissioner for Human Rights of the Council of Europe, following his visit to Spain in June 2013.
"The Spanish authorities should ensure that law enforcement officials fully abide by international human rights standards" the report continues. It cites incommunicado detention as having led to a number of "grave human rights violations" and recommends that the practice be abolished.
Commissioner Mulznieks also urges the authorities to "vigorously counter ethnic profiling practices, which notably target and stigmatise migrants in stop-and-search operations."
Earlier this week it was also reported how the Commissioner, who visited Madrid and Sevilla during his study, criticised the government of Spain for many of their austerity measures, which were felt to violate the basic human rights of Children and the disabled.
Meanwhile, Spain is more concerned with protecting the Human Rights of Tibetan activists oppressed by China, than those of their own citizens.
Recommended Reading
• Spain austerity cuts slammed for causing poverty
• Spain : why not get your own house in order first ?