UK NHS employs more Spanish Nurses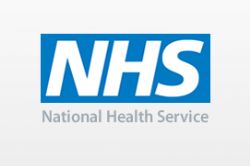 The UK's NHS is turning to Spain in order to resolve the problems that many trusts are now facing in recruiting Nurses and other skilled employees.
Information requested from the Government by the Nursing Times last year has revealed how as many as 40 of the UK's 105 Hospitals having taken active steps to recruit Nurses from Spain and other Southern-European countries, with a further 41 Hospitals declaring that they are preparing to take similar steps.
The data also confirmed how more than 1'000 of the newly appointed staff at the 40 Hospitals hailed from either Spain or Portugal.
"It is frankly perplexing that on the one hand nursing posts are being cut and training places being reduced, while on the other, desperate managers are raiding overseas workforces," said Dr Peter Carter, chief executive and general secretary of the Royal College of Nursing.
Clearly the most popular choices by England in trained medical staff are from Spain and Portugal.