Spain Tourism : Computer Geeks Prefer Lloret, Teachers Benidorm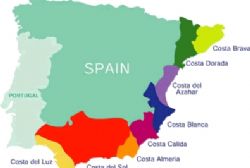 An article published in today's Yorkshire Post has given a broad and generic breakdown of the typical holiday destination enjoyed by the average Brit, by occupation.
Spain features frequently in the survey as a popular destination but, if the results of the survey are to be given any credence, did you know that we are supposed to believe that we can guess the profession of the tourists we come across up and down the Costas ?
Apparently, those working in admin are likely to opt for the Algarve for their holidays, while mechanics mosey off to Spain's Costa del Sol, according to the survey.
People in human resources take trips to New York, while those in construction head for Sharm el Sheikh in Egypt.
Spain's Balearic Islands are most popular with those in sales and marketing, while people working in finance prefer Tuscany in Italy.
The Newspaper cites the results of a survey undertaken by www.sunshine.co.uk, was based on responses from 1,892 people, each of whom had been abroad on holiday in the last year and who were in full-time employment.
They were asked to specify what line of work they were in.
This showed that accountants liked France's Cote d'Azur, while health workers headed for Madeira, armed forces personnel liked Phuket in Thailand and those working in education liked the Costa Blanca in Spain.
For those in IT, Spain's Costa Brava was popular, while those in the media liked Greek Islands.