Spain u-turns on increased airport taxes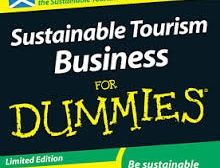 Spain will cut the tariffs airlines pay to use the country's airports and remove the charge entirely in some cases in an attempt to boost falling traffic, the government said on Monday.
The cuts will reverse increases made over the past 2 years, which doubled tariffs at Spain's 2 largest airports in Madrid and Barcelona and prompted budget airline easyJet to close its Madrid base and Ryanair to reduce flights and routes.
The measure could increase traffic in Spain's 46 (Operational, State-run) airports by about 2%, or almost 4 million passengers, Public Works Minister Ana Pastor said.
Passengers were down 4.9% year on year in the first 9 months of the year, or by 7.5 million travellers, on falling demand for domestic flights in the midst of an economic slump and the elimination of routes across Spain.
The reduced tariffs will take effect from Jan. 1, 2014, and will be applicable to new routes and for any moves by airlines aimed at increasing air traffic, Spain's airport regulator AENA said.
Rates charged per passenger on routes that carry additional travellers will be cut by 75% and new routes will have the tariffs removed completely.
The question that seems to have gone unanswered is this : Did the Senior Executives at AENA - and indeed the Government - seriously expect that an increase in taxes would be counter-productive with passenger number ? Secondly, and perhaps more curiously, why then issue further press-releases bragging about 'record years for tourism' and 'increased tunover' ?
As with Spain's whole financial system, something doesn't add up...
Recommended Reading
• State-run AENA spends almost 1mln on company cars
• Record passenger number at Spanish airports
• AENA reports increase in turnover for 2012