Spanish home sales drop 15 percent in August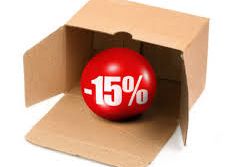 Total home sales in Spain in August plunged 15.3% from a year earlier to 23,552 as rampant unemployment and downward pressure on wages more than offset the impact of ongoing falls in prices, according to figures released Monday by the National Statistics Institute (INE).
The fall was the biggest registered this year and the fourth of its kind in a row. The government announced in the summer of last year that tax relief on purchases of family homes would disappear at the start of this year, prompting households to buy in anticipation of the change. The administration also announced at the same time that the IVA rate on new homes would be raised from 4 - 10%.
The INE's figures are based on transactions recorded by property registrars, meaning that the actual sales took place about 2 months prior to that.
Despite the sharp fall in August, sales for the first 8 months of the year were up 1.2% from the same period a year earlier, in part spurred by growing interest by foreign purchasers. The number of transactions paid for without recourse to a mortgage accounted for 70% of the total.
Fernando Encinar, the head of research of the real estate website www.idealista.com, said neither purchases by foreigners nor sales by the so-called bad bank SAREB, which has absorbed toxic property assets from nationalized banks, have been able to revive a market that has been in the doldrums since a massive bubble burst around the start of 2008. "With tight credit and threats of an overhaul of the workings of the Euribor [the one-year interbank rate used to set mortgage rates] and employment figures without any chance of seeing an improvement in the short-to-medium term, it seems the only way out for sellers is to continue lowering prices to make them more accessible to potential buyers," Encinar said.
According to figures released by the INE, house prices have fallen 37% from their peaks just before the bubble burst. The jobless rate at the end of June stood at 26.3%.
Of total sales in August, 44.6% were new homes and 55.4% existing homes. In the first 8 months of the year new home sales have fallen 3.3%, while sales of existing homes have risen 5.5%.
By region, home sales in August rose 20.4% in Navarre and by 5.1% in La Rioja. The only other region where sales increased was Catalonia, where they were up 2.2%. Sales fell in the rest of the country with the biggest declines in Cantabria, with a drop of 39.2%, and Asturias where they were down 38.2%.