Murcia "Has 2 Airports, 2 Mln Passengers"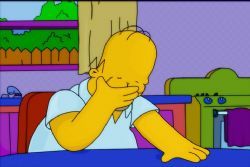 The City of Murcia's Department of Tourism has released a promotional video for the city, which states that the Region has 2 airports that welcome around about 2 million passengers to the region each year.
The 3-minute clip, which can be seen on the official Facebook page, and on www.murciacongresos.com also uses the image of Corvera Airport to illustrate their point.
The digital image shows an impression of the airport, with the words "Murcia" emblazoned across the runway.
Curiously though, the original video appears to have been tweaked over the last few hours so that the mention of the original "Two Airports" has been edited, however the promotions still clearly maintains 2 Million Passengers arriving in the region each year.
The campaign also features a video in English, with the same pictures, posted on Facebook and YouTube.
According to spokesman for the Association of Members of Congress, Jesus Pacheco, the message of the clip is in no way misleading, and is simply referring to the 2 airports of Alicante and San Javier (No mention then. of why they used the image of Corvera ?)
Pacheco also swept aside criticisms that the video was unrepresentative, saying that it was just intended to "give a feeling" of the region.
Recommended Reading
• Corvera Airport : Entire News Archive