Reus and Girona Airports under EC Investigation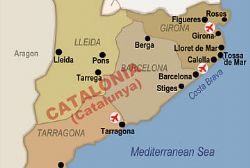 Catalonia's Reus and Girona Airports are currently under investigation by the European Commission over marketing irregularities.
Investigators believe that there is a possibility that contracts made between public agencies and the various airlines flying into the airports are in line with EU State aid rules.
The investigation was instigated by a complaint made in May of last year, specifically regarding the activities of Ryanair, with allegations that the state was illegally 'sponsoring' the airline.
However, tin the spirit of equality, the EU Commission will investigate all airlines that have signed similar 'marketing and promotional' agreements with both Reus and Girona airports.
Both airports are run by state-owned AENA, and the contracts in question are understood to relate to the advertising of the Catalonia region, and agree to maintain a certain number of operations at each facility.
The investigation will also consider whether the airports befitted by the non-expenditure of any costs that had previously been budgeted for marketing and promotion.
The crux of the investigation will rest on the question of whether such agreements offered an unfair advantage to certain airlines, over other.