Spain makes public sector e-billing compulsory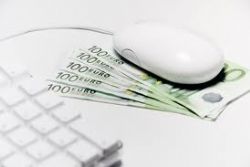 The Spanish Government has approved a bill to make e-billing mandatory for the pubic sector as from January 1st 2014.
The measure will see it becoming compulsory for all public administrations to send financial information on invoices received to the Tax Authorities in order to increase the government's visibility on the country's economic situation.
The 'e-Billing' measure will then be rolled out to all suppliers to the public sector from January 1st 2015, with receipts being generated electronically via a suppliers portal, which logs all the appropriate information. The 'date stamping' of the process also protects suppliers against late payment, and ensures that the appropriate amount of interest will be payable if the invoice processing is delayed for any reason.
Spain estimates that the measure will save €51Mln per year, and cut down on around 2.3 Million sheets of A4.