Castellon Airport losses to be underwritten for 10 years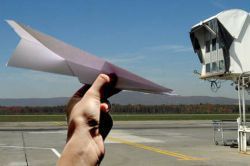 The Generalitat Valenciana on Friday announced how contracts to operate Castellon Airport are expected to awarded early in 2014.
Jose Ciscar, the Vice-President of the Regional Government and President of Aerocas announced how the arrangement would be for the next 20 years, and private companies had been invited to submit an expression of interest to operate the facility.
The Generalitat is also understood to have agreed to certain financial guarantees to cover any financial losses up to the value of 4.5 Million Euros per year - or a total of 25 Million Euros - for the first 10 years of operation.
However, if the number of passengers surpasses 360,000 during the first 10 years, the Government will not provide one cent.
The above concept was first considered when negotiating last year's deals with the Hispano-Libyan deal, and Danish investors - both of which amounted to nothing.
Ciscar also announced that, following the award of the contract to manage the airport, it was hoped that Castellon Airport would become fully operational "soon".
Read further Castellon Airport news by clicking the link >> HERE <<.