Spain Solar Tax : Removing Green Incentives ?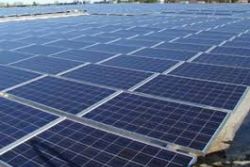 Data for the year 2012 clearly shows how Spain was reliant on imports of Coal and Gas to sustain 51% of it's energy requirements for the year.
This fact, together with an obligation to the Kyoto Protocol to lower the country's carbon footprint, has resulted in a clear and logical reason for the promotion of Green / Renewable energies.
Leaving aside the issue that Spain has continually failed to meet agreed limits laid down by the pact (in 2008 Spain exceeded the 2012 limits by 20.9%), and the often poor state of energy infrastructure at home, it makes sense that the Government should do all it can to promote consumers to consider alternative sources of energy.
Logic, it seems, has not place in the current administration.
Across Spain, the majority of areas enjoy an average of 3'000 hours per year of sunshine, and as such it is easy to see why it is one of the largest producers of solar energy in the world. At the moment, the output is exceeding the demand by 60%, constituting a €26-billion debt the Treasury owes producers in agreed subsidies.
And as such Madrid has decided to rectify this terrible situation by levying a tax on the owners of solar panels in order to discourage their usage.
With Spain - like all other European Countries - having clear targets for renewable energy to hit by the year 2020 , it poses the question as to what the government considers the incentive to be for consumers to 'go green'.
Recommended Reading :
An Irrational Pro-Renewables Policy: Harming Spain's Economic Recovery?
Fulfilling the Kyoto protocol in Spain: A matter of economic crisis or environmental policies?