"Why did AENA invest in San Javier, whilst Corvera underway ?" : Congresswoman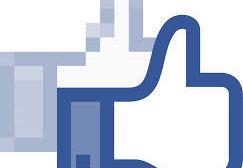 At last, somebody has asked the obvious question....
Irene Lozano, the UPyD member of Congress for Murcia, has asked the Minister of Development, Ana Pastor, to explain why AENA continued to invest in San Javier airport while building Corvera Airport.
The Congresswoman demanded to know how much compensation would be paid to the publicly-owned entity, and how much it was likely to cost the taxpaying public of Murcia.
Lozano also asked the Minister to explain whether a new contact for the operation of Corvera Airport will be executed only after the current contract has been successfully and legally terminated.
The Region's President Valcárcel, announced that a final agreement will be signed with AENA "within 2 weeks" to allow San Javier to close to civilian traffic, and for a transfer of operations to Corvera to commence.
AENA has estimated that they have invested over 100 Million into the infrastructure at San Javier, and are seeking compensation to the sum of 54 Million, after the Ministry of Defence has seen their portion of the airport discounted.
Pastor must now explain to Congress why AENA continued to invest in the infrastructure at San Javier when it was known that the regional government had begun their construction of Corvera.
Recommended Reading
• Corvera Airport : Entire News Archive