Government mulls lowering corporate tax rate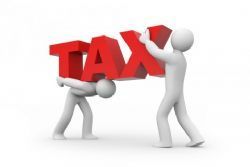 The overhaul of Spain's fiscal system being planned by the Finance Ministry could include a cut in the general corporate tax rate, which currently stands at 30% for large companies, the general manager for taxes of the Tax Agency, Diego Martín Abril, said Friday.
The reduction in the rate would compensate for the possible removal of a series of tax deductions and benefits, which are expected to amount to €38 Bln next year, Martín Abril added.
The ministry has given a mandate to a group of experts on how to reform the tax system to make it more efficient. They are due to deliver their recommendations in February of next year.
Tax amnesty
Separately, the overall general manager of the Tax Agency, Santiago Menéndez, defended the tax amnesty introduced by the government last year, which brought in €1.3 Bln, half of what was targeted.
Menéndez said the amnesty uncovered €40 Bln in previously undeclared assets. "Could you have managed to get that amount to surface with more resources at the Agency? No, and those who say otherwise either don't know how exchange of information systems work or are lying," he said.
Those declaring previously hidden assets paid a charge of only 10% on the value of the assets.