Murcia refers Spain to constitutional court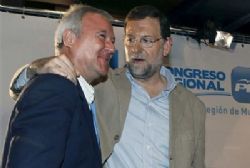 The Regional Government of Murcia is referring the National Government's decision to levy taxes on the country's solar sector to the constitutional court.
This follow news that the country's energy deficit now stands at €26 Bln, and an over-production of green energy threatens to push the limit higher still.
In addition to retro-actively adding a further 5.0 - 5.5% tax to photo-voltaic profits, the new measures also criminalise the actions of those who have installed panels for their own use - effectively buying their own electricity at an artificially inflated price.
As a result, the regional government of Murcia has attacked the new regulation - which could see fines of up to €30 Mln being applied to offenders - on two grounds : One, being the fact that applying a back-dated charge is against constitutional law. Secondly, the region holds that the measure discriminates against renewable energy sources.
A spokesman for the region also raised the question as to whether the proposals breach the international 1994 Energy Charter Treaty by failing to "encourage and create stable, equitable, favourable and transparent conditions for Investors of other Contracting Parties to make Investments in its Area".
Recommended Reading
• Spain's Solar Tax : Removing Green Incentives ?