Spain : "Retirement age should be raised to 70"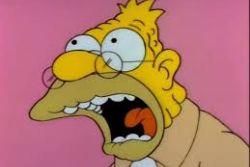 The Institute for Economic Studies (IEE), a think-tank considered ideologically close to the Confederation of Business Organizations (CEOE), Spain's largest employer group, on Monday suggested the official retirement age should be raised even further.
The chairman of the IEE, Josť Luis Feito, said the reform of the state pension system introduced in 2011 - under which the pensionable age is being gradually increased to 67 years from 65 to ensure the sustainability of the system - should be extended to raise the official retirement age to 70 years.
The think-tank also argued that in order to have the right to a full pension, workers should pay a minimum of 40 years of Social Security contributions, and 20 years for half of the maximum.
"The reform of the pension system will have to be intensified [...] because pensions that are increasing at a rate of 5 percent when the economy is growing 2.0% in nominal terms could make the system collapse," Feito said at the presentation of a report by the IEE on the 2014 state budget.
The government recently approved another reform of the pension system that incorporates the idea of sustainability, under which the minimum annual revaluation in pensions was set at 0.25% and the maximum at 0.25% plus inflation. Feito said the draft budget lacked ambition and is entirely reliant on increased revenues to achieve next year's deficit target.