Big Brother watching Spain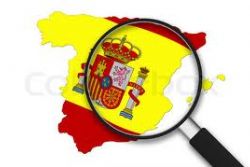 A report in El Pais has suggested that the US' National Security Agency (NSA) has been spying on Spain.
Suggestions are that the Spanish Intelligence Agency - the CNI - suspects the NSA has been gathering data from millions of phone records, text messages and emails originating in Spain.
It is understood that the content of the phone calls was not recorded, however the newspaper claims details of the caller; recipient; duration; location and length of calls were collected.
The recording of information was allegedly triggered by use of a specific keyword or a specifically targeted telephone number, however the CNI do not believe that the country's politicians have been spied upon.
Earlier this year French daily, le Monde, revealed how whistleblower Edward Snowden claimed the NSA collected data from 70 million phone calls originating in France in just 30 days between December 2012 to January 2013 - a claim which the NSA have denied.
The news has prompted the Spanish Government to seek clarification on the issue from the USA, however Uncle Sam is understood to be saying very little.
Spain has stringent laws concerning access to personal data, with entities wishing to access an individual's details having to obtain the permission from the Supreme Court - even then, this can only be granted when part of an on-going investigation.
Over recent months attempts have been made to lessen the impact of Spain's privacy laws, with authorities pushing for the right to install spyware on computers and mobile devices belonging to suspected criminals.