Spain Sees Record Month For Tourism In September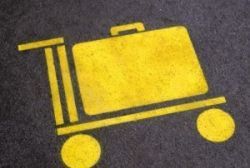 The Ministry of Industry, Energy and Tourism on Wednesday reported how Spain welcomed a total of 48.8 Million foreign visitors up to September, increasing 4.6% on the same period in 2012.
The report noted how this amounted to an additional 1.8 Million visitors in 2013.
For the month of September alone, Spain welcomed 6.5 million visitors - up 4.7% on September 2012, and representing a record high.
Russian and Scandinavian visitors brought the largest increases by percentage - up 30% and 17.7% on the year until September to total 1.3 Million and 3.6 Million tourists respectively, whilst the UK remained the largest market overall, with visitor numbers increasing by 4.4% over the same period.
Germany remained the second largest market, with visitor numbers growing 4.0% between January and September.
The Economies of Southern Europe contributed an expected decrease in visitor numbers from traditional markets such as Italy (-9.9%) and Portugal (-8.4%).
As in previous years Catalonia remained the most popular region, welcoming a total of 12.7 Million visitors - increasing 6.6% on the January to September period for 2013 when compared to 2012.
Visitor numbers to the Balearics reached, with 10 million - increasing 7.3% - to total 20.5% of all visitors.
The report concluded that Tourism accounts for 11.0% of Spain's total GDP, and employs 11.4% of the workforce.