Foreign Investors Home in on Spain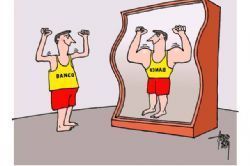 Foreign Investors and Hedge Fund Managers are eying Spanish banks with a view to snapping up corporate debt cheaply, leading to speculation that the wider European economy is set for improvement.
The Financial Times has reported how at least 30 hedge funds and private equity groups have offered to buy around €300 Mln of SAREB's under-performing residential mortgages. The FT noted how SAREB's 'Abacus' portfolio will become first batch of toxic debt to be released under orders from the Spanish government to dispose of around €50 Bln in non-performing banking assets.
An unnamed source told the FT that Spain is attracting plenty of interest recently especially from investors wanting to buy bad corporate loans.
Meanwhile, Banco Sabadell has reportedly received over than 40 bids from investment funds for its €650 Mln portfolio of distressed consumer loans and credit card debt.
According to FXStreet, Spanish firms are among the most indebted across Europe but investors are now looking towards Spain for opportunities following recent news that the country has officially exited recession.
However, these bad loans have to be sold by at a significant discount to allow the recovery of equity buyouts following the recession, insiders said.
On Wednesday, the ECB announced it would place euro zone banks, including 16 from Spain, under rigorous test in 2014 to determine any hidden risk on their balance sheets, adding pressure on local banks to sell their bad debts.