Spain's State-run Airports Operator Struggles for Buyer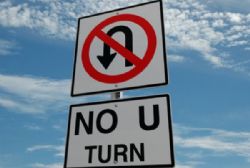 Prospective buyers of Spanish airports operator AENA are being put off by empty terminals at Madrid's main airport, hampering the government's efforts to sell the indebted company.
Traffic to Barajas airport has dropped as Spain's economic crisis cut domestic tourism and business travel. Budget carriers have also reduced flights complaining of high fees and Iberia airline, a major client, is fighting for survival.
Investors who stayed away from Spain during Europe's debt crisis have started to return, giving the government a chance to get rid of liabilities such as AENA.
Investment bank Lazard and Spain's N+1 brokerage are helping with a search for investors for a public launch of at least 49% of AENA, which operates 46 Spanish airports and London's Luton, and has stakes in 14 Latin American airports.
But sources close to the process said there is little interest and a slim chance of meeting the government's goal of a deal early next year unless Barajas, which represents 20% of AENA's income, becomes more attractive.
"First they've got to improve the situation in Barajas because any investor wants a stable business with growth," said a source close to an investor that has been approached.
The government is approaching financial investors about the minority stake and has promised discounted fees for airlines that bring more flights to Barajas, which is now only operating at 60% capacity.
Infrastructure companies, which build and often invest in airports are not interested unless they can take a controlling share, sources in the sector said.
The Public Works Ministry, in charge of the sale, declined to comment for this story, as did Lazard and N+1.
Among investors the government has tried to tempt for an initial public offering are Alba, the investment arm of Spain's bank-for-the-wealthy Banca March, a source with knowledge of the situation told Reuters.
Expansion newspaper reported that the government had also approached the Casa Grande de Cartagena investment vehicle of the del Pino family, who in turn own a stake in Heathrow airport owner Ferrovial.
Both investment groups declined to comment.
DEBTS
With a tentative economic recovery under way and big-name investors such as Microsoft co-founder Bill Gates - who this week bought a 6% stake in Spanish builder FCC - interested in the country's assets, banks and government officials are optimistic deals will pick up.
Colombian and U.S. investors recently bought new shares in Spanish lender Banco Sabadell and sources say a Canadian paper group is interested in Spain's Indas.
However, AENA has debts of €13 Bln from rapid expansion during Spain's construction bubble.
"Aena invested €15.6 Bln from 2000 to 2010. In some places it went too far," AENA President Jose Manuel Vargas told reporters recently.
Its 194 million passengers last year were nearly twice that of its closest European rival, the British Airports Authority (BAA), with 109 million passengers last year, or Airports de Paris, with 89 million.
Analysts calculate AENA could be worth anywhere from €12 - €16 Bln, with peers trading at an enterprise value of some 8 times to 10 times earnings before interest, taxes, depreciation and amortization (EBITDA).
The state would only make €1.5 Bln from the sale of the stake once the debt is accounted for, an executive with a Spanish infrastructure firm said.
After reducing staff, cutting operating hours at some smaller airports and hiking fees for airlines, AENA is expected to return to profit this year, after registering losses in 2011 and 2012. EBITDA is forecast at €1.491 Bln in 2013.
TROUBLE AT BARAJAS
Traffic through Barajas peaked in 2007 at 52 million people, and has fallen to an estimated 40 million.
It plummeted by 14% in the first 9 months of this year as both foreign and domestic tourism to Madrid slumped, while traffic rose in many other European hubs.
Budget airline Easyjet closed its operating hub in Barajas, complaining of high fees.
According to calculations by Ryanair , Barajas' fees for airlines have increased 4 times to €16 per passenger in 2013 from €4 just 6 years ago.
AENA has said charges were lower than at other big airports, saying landing costs for a plane on a European route were €11,296 in Barajas compared with €23,350 in Frankfurt or €63,649 in Heathrow.
Despite that argument, and under pressure from political leaders in Madrid city hall who are concerned about falling tourism revenues, AENA reversed direction last week, saying it will give €50 Mln worth of discounts next year for airlines that start Barajas routes.
Industry Minister Jose Manuel Soria is also trying to drum up interest from Asian airlines to direct more European flights through Barajas.
The crisis at Spain's flagship airline Iberia, which has laid off workers, trimmed flight capacity and grounded airplanes, but still lost €351 Mln last year has also added to Barajas's problems.
Barajas' status as the main European hub for Latin America is under threat because of reduced flights from Iberia, part of International Airlines Group .
Iberia was the main airline using the gleaming new Terminal 4 at Barajas, a €6.2 Bln expansion that was inaugurated in 2006, almost doubling capacity at the Madrid airport to 70 million passengers a year.
Recommended Reading
• Spain U-Turns on Increased Airport Taxes
• AENA Spends almost €1 Mln on Company Cars
• Government Calls an end to AENA Privatisation