Spain Begins 2 Day Education Strike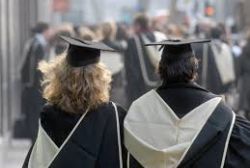 Spain's Students today began a 2 day classroom walkout, supported by Teachers and Parents in protest over the country's education reforms.
The strike action also demonstrates the unease felt by the country over significant cuts to the Education system over recent years, as the ruling Partido Popular has cut all areas of public spending in an attempt to reign in the budget deficit.
However news over the last few days that the economy has now turned a corner has prompted students to lament that they have ultimately been the ones who have paid the price for this.
Protestors also argue that Spain's high level of unemployment - which tops 26% - together with the high costs associated with attending University, is deterring many would-be Students and leaving many more with on going financial difficulties.