Gibraltar sidesteps Spanish import embargo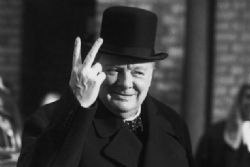 The administration in Gibraltar has circumvented Spain's embargo on imports of rocks and sand to push ahead with its plans for the Sandy Bay residential and leisure complex, whose construction requires land reclamation from the seas on the eastern shore of the colony.
The resort project entails the construction of 30 apartment buildings, several hotels, an artificial lake and 15 quays.
Spain imposed an embargo on imports of nationally sourced sand and rocks but the government of Fabian Picardo has contracted a Portuguese company, Sofareia, to provide 40,000 tons of stone. The first shipment is already en route to the Rock.
Dutch contractor Van Oord, which is constructing Sandy Bay, placed the order to complete the land reclamation works, which Spain has denounced as illegal to the European Commission.
Meanwhile, environmental pressure group Verdemar en el Campo de Gibraltar has announced that the commission has agreed to study its complaint that the government of Gibraltar is breaking European environment laws with the project. The eastern Strait is a designated a Site of Community Importance, which extends to the eastern part of the Rock where the reclamation is taking place.
Spain and Gibraltar have been at loggerheads ever since Picardo's administration dumped dozens of concrete blocks into the waters surrounding the Rock to impede Spanish fishermen from plying what it considers to be its territorial waters. Spain responded by stepping up border checks – leading to tailbacks of hours in duration – to combat what Madrid termed smuggling and money-laundering operations in the British colony. Brussels last month agreed to intervene in the dispute and dispatch observers to the frontier.
Recommended Reading
• Spain bans exports to Gibraltar
• Lawyer advises Spain to take Gibraltar to ECJ