Spain Defies EU Ruling on Segura-Tagus Water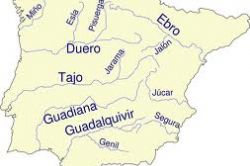 Spain's Ministry of the Environment – in conjunction with the Regional Governments of Andalusia; Murcia; Valencia; Castilla la Mancha and Castille y Leon - has agreed to extend the duration of the Tagus-Segura water transfer project.
In 2005, Spain's National water plan stated that, once the demand for water in the Segura basin could be met by the capacity output from desalination plants, 'topping up' water levels from the already stretched demands placed on the Tagus river should be phased-out.
Farmers along the Segura basin – which flows from Jaen to Murcia, and Alicante - object that the new supply of desalinated water which the Government will oblige them to use will cost around 36 cents per cubic meter – almost 3 times more than the current supply being taken from the Tagus.
On top of this, the Segura desalination plants are struggling to meet current demand – falling more than one-third under the required capacity.
Earlier in 2012 the European Commission found that Spain was not making the best use if the desalination plants it had specifically constructed for this purpose, and that Spanish Farmers were being allowed to take advantage of cheap water at the expense of the environment. The EU warned Spain that funding would be cut unless the practice was brought to an end.
Recommended Reading :
Wikipedia : The Segura River .