Barcelona-Pyrenees to bid for 2026 Winter Olympics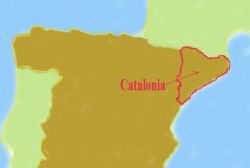 Barcleona has decided not to enter a bid to host the 2022 Winter Olympic Games in order to concentrate it's efforts on a more viable bid for 2026.
Barcelona city mayor, Xavier Trias, issued a statement this morning saying how a bid would not be submitted for the November 14th deadline to host the 2022, but that instead the city would work on a "more viable" presentation for "Barcelona-Pyrenees 2026" bid.
Trias also suggested that any decision to submit a bid for 2022 would have required an urgent and unscheduled meeting of the Spanish Olympic committee in order to approve the presentation before final submission.
The suggestion of a 2022 Games being held in Barcelona was generally unpopular, both with his rivals at City Hall, and with the President of the International Olympic Committee, who had previously commented that Barcelona needed to increase it's Winter Sports Profile.
Trias acknowledged that there was much work to be done in order to present Barcelona as a viable option, given the image of the city not being generally associated with snow and ice, but he pointed to the favourable conditions in the mountain resorts just 90 minutes away from the city.
Barcelona would not be the first "Summer" city to take advantage of nearby mountains to hold the Winter Games, with the 2006 Winter Olympics being held in Turin, and the 2010 Games taking place in Vancouver.
The City's hosting of the 1992 Summer Olympics was also deemed to be huge success, which is likely to place Barcelona in favourable position, which should lift the profile of international sports in the country following Madrid's 3rd successive failure to host the Summer Olympic Games.