Valencia approves €653,000 improvements at Castellon Airport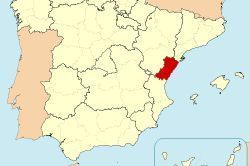 The Generalitat Valenciana has approved improvement works to the value of €653,000 before the process to appoint a new operator is concluded. The proposed renovations will reach approximately 95% of the work required before the facility can become fully operational.
A report published by the Regional Government of Valencia also details a further 50 improvements that must be considered by Aerocas in the process.
According to the Spanish Aviation Safety Agency (EASA), the Airport must achieve 95% of their recommendations before certification can be awarded. Castellon Airport currently meets 90% of the required standard.
The €653,000 in improvements will be spent on upgrading the runway apron, the repair of signs, drainage, replacing locks and security fencing, and repairs to the control tower.
The Generalitat did say how the investment would be funded from the €4 Mln compensation currently being negotiated with the former operator of the facility - Airport Concessions.
Recommended Reading
• Valencia moves forward with Castellon Airport privatisation
• Castellon Airport wastes 1Mln on Sponsorship