Spain to overhaul personal income tax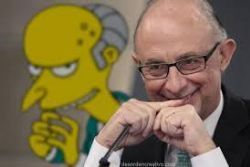 Spain's government will completely overhaul its personal income tax model in 2015, including tax thresholds, under reforms that should cut contributions, Treasury Minister Cristobal Montoro said in an interview published on Sunday.
Spain's ruling Partido Popular has long said it aims to cut some taxes and pass fiscal reforms before the 2015 election, after raising personal income tax shortly after coming to power in 2012 as the economy slumped.
This crisis measure was extended to 2014. Montoro told El Pais newspaper that Spain's exit from recession established the conditions for the changes to personal income tax.
These could include setting new levels of taxable income, different income brackets and tax rates, Montoro said.
"This change will mean a reduction compared to 2014, on an equivalent basis," Montoro said. He ruled out further hikes in value-added tax through broadening the base the sales tax is levied on.
"We've raised what we need to raise," Montoro said. "We need a recovery in consumption." Spain is hoping to reform the fiscal system and increase its tax take without choking off a fragile recovery.
The tax take has fallen almost €50 Bln since the downturn started six years ago, putting total revenue at 36.4% of GDP in 2012, nearly 10 percentage points below the EU average.
Spain exited a 2-year recession in Q3 of 2013, the Bank of Spain has estimated. Spain's government believes the economy will grow 0.7% in 2014.