Thousands Protest in Madrid Over Freed Basque Terrorists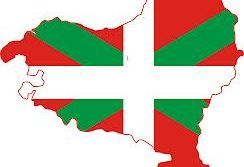 Earlier on Sunday Spain saw a march through the capital, made up of thousands of demonstrators in protest over the release of a number of Basque terrorists.
Despite being found guilty of a number of acts of terrorism over recent years, the freedom fighters / terrorists were ordered to be released from prison by the European Court of Human Rights.
The Court in Strasbourg ruled that prisoners who had served time and completed sentence reduction programs could not then have their jail terms changed by Spain's penal system.
The ECHR ruling was based largely on the case of Ines del Rio Prada who was sentenced in 1987 to a total of 3,828 years for multiple terror attacks carried out as a member of the armed Basque group ETA that killed 24 people.