Wonga Expands into Europe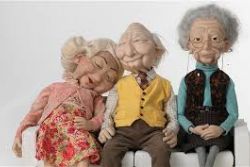 Following their purchase of Barcelona-based Credito Pocket, Wonga have announced further expansion into the European Market.
The lender, who currently allow private applicants to borrow a maximum of £400 for up to 39 days, with total interest and fees arriving at £160, last week announced the acquisition of BillPay, who offer service in Germany, Switzerland, Austria and the Netherlands.
Wonga CEO, Errol Damelin, said BillPay's technology and expertise would also contribute to the UK company's own online services, which allows shoppers to buy products and pay via instalments over a longer 3-month period for a 7% fee.
Mr Damelin said he expected the business model adopted by BillPay to eventually become more lucrative than the pay day loan service over the long term.
He did not disclose how much Wonga had paid for BillPay, which has around 90 staff and processed €300 Mln of transactions in 2012 alone.
Wonga's Spanish arm is still trading under the original name of 'Credito Pocket', and does not offer a service in the English language. The lender has yet to announce if they intend to bring the Spanish service under the Wonga brand umbrella, or to offer loans to Spanish residents in English.