Six Spanish Miners Killed in Gas Leak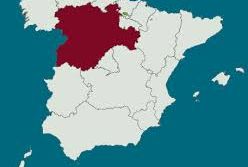 Six miners died and five others were injured in a gas leak at a coal mine in northern Spain, the Castilla y Leon regional emergency services said in a statement.
The accident occurred Monday at the Santa Lucia mine near the town of Pola de Gordon, the agency said.
The injured miners were taken to a hospital in Leon, the regional capital and a medical helicopter and 3 ambulances were dispatched to the mine.
El Pais, reported that the miners may have died from gas inhalation in the mine, about 2,300 feet below ground.