Spain Introduces 'Airport Tax Relief'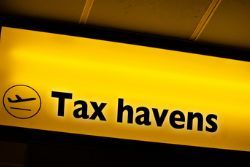 Spain's Minister for Public Works Ana Pastor has unveiled details of a raft of fiscal measures aimed at benefiting all Spanish airports, as part of efforts to boost passenger numbers next year.
According to Public Works Minister Pastor, new routes operated in the Canary Islands, between Gran Canaria and Paris and between Tenerife and Russia, will benefit from planned tax breaks. The measure is forecast to increase the number of seats offered by airlines flying to airports in the Canary Islands by 15% in the winter season, and by 22% for international flights.
Furthermore, specific discounts are to be introduced for airports in the Canary Islands in 2013. For inter-island traffic, a 70% island discount in landing fees, security, and passenger tariffs, will be accorded, together with an exemption for the loading and unloading of goods. In addition, as regards traffic with the mainland and international destinations, a 15% island discount will apply to landing fees, security, and passenger tariffs, while a 50% reduction will be granted on low traffic volume days for landing fees and passenger tariffs, and a 15% reduction in goods tariffs will apply for direct cargos and those for connecting flights.
The Government intends to maintain these specific discounts for the Canary Islands in 2014, together with a series of other tax breaks provided for within the framework of the General State Budget Act for airports belonging to the air navigation service provider AENA.
Here, passengers with connecting flights will benefit from a 30% discount, an exemption will apply for goods traffic on connecting flights, and a 50% discount will be granted on the cargo tariff for aircraft on international hauls.
Finally, tax incentives aimed at boosting passenger growth are to be introduced via an amendment to the General State Budget for 2014, for all routes operated under the AENA network. The amendment will provide for a 75% reduction in the passenger tariff for additional passengers on a route, and for a 100% reduction on the passenger tariff on routes to new destinations.