Bus Fares Shown to Vary 246% Across Spain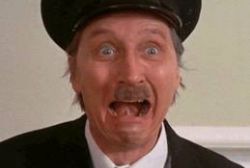 Spanish Consumer Group FACUA has conducted a study of bus fares being charged across 39 cities, where it found prices ranged by 246% between pass holder and single ticket prices.
The most expensive tickets were found in Madrid (€18.30 for a 10-trip pass with transfers and €12.20 for one without), Girona (€10.65, with transfers) and Palma de Mallorca (€10.00, without transfers).
The cheapest are the passes in Lugo (€4.50 without transfers), followed by Logroño (€5.29 with transfers) and Cuenca (€5.60 with transfers).
The study takes a look at single ticket prices, the price of travel using a 10-day bonobús pass, smartcard or rechargeable pass (both for those which include transfers and those which don't) and monthly passes. Likewise, ticket prices for young people, students, large families, the unemployed, the disabled, pensioners and retirees are included.
The results of the analysis show that bus travel currently costs an average of €0.77 if a bonobús or rechargeable card with transfers is used (which is offered in the majority of cities; specifically, in thirty three) and €1.21 – a 57.1% increase – with a single ticket. Passes without transfers, found in 10 of the cities in the study, cost on average €0.79. Monthly pass prices reach €38.37.
FACUA demands that councils offer consumer associations a place to participate in decisions which affect quality and prices in the sector. In this sense, it requests the entry of organizations that represent the interests of consumers into the governing boards of public bus companies.
The Association criticises the fact that there are cities with no available smartcards, bonobús or rechargeable passes for urban areas without a time-limit established for their use, making consumers support the higher cost of intercity and/or regional transport.
Single Tickets
A single ticket costs an average of €1.21 and the difference between the lowest and highest price reaches 212.5%.
Travel along these routes has increased on average, in relation to the last study published by FACUA in 2012, by 6.1%.
The greatest increase, of 71.4%, occurred in Arrecife (Lanzarote), a city which hadn't increased its prices since 2002, followed by Huelva, which had an increase of 22.2%. In this case, they hadn't increased prices since 2009.
Being a ticket type most commonly chosen by non-regular users, FACUA considers it reasonable that single ticket price be deterrent, as priority should be given to users who favour public transport. The Association understands that these travel documents must bear the cost of the whole system, but also understands that increases should occur progressively and not disproportionately.
The most expensive single ticket is in Barcelona, €2.00, followed by those in Madrid, Palma de Mallorca and Valencia, at €1.50.
For their part, the cheapest single tickets are in Lugo, which amounts to €0.64, Logroño, at €0.72, and Linares, at €0.73.
'Bonobús' and rechargeable or smartcard passes.
The price of ten journeys without transfers with the bonobús pass, smartcard or rechargeable pass costs an average of €7.86. In cases which include transfers, the average price is €7.74.
In the case of passes without transfers, prices have increased on average by 9.2% in relation to 2012. With regards to passes with transfers, the average increase has been 4.5%.
The largest increase price of a pass without transfers occurred in Arrecife (Lanzarote), at 80%, followed by Huelva, at 22.6%.
Use of these passes or cards represents a saving of 35% compared to a single ticket when options don't allow transfers and between 36% and 68% (in respect to the number of transfers made) in those which do offer this possibility.
Ten of the 39 cities surveyed have a type of bonobús pass, smartcard or rechargeable pass option without transfers; 32 have types with transfers. Madrid, Palma de Mallorca and Seville have both types.
The bonobús passes or rechargeable passes are at their most expensive in Madrid, at €18.30 for 10 journeys with transfers and €12.20 without, in this case valid for journeys across the entire EMT network, Metro Madrid and the Metro Ligero line 1. The bonobús with transfers in Girona follows in price, at €10.65, valid for 10 journeys across all forms of transport, and the transfer-free option in Palma de Mallorca, at €10.
The cheapest passes are the option without transfers from Lugo, at €4.50, followed by Logroño, at €5.29, and Cuenca, at €5.60, both with transfers.
The difference in passes with transfers prices reach 245.9%, when comparing the cheapest (Logroño, €5.29) and the most expensive (Madrid, €18.30).
oledo is the city where buying a bonobús pass or card gives the user the highest saving in comparison with a single ticket, at a saving of 57.1% if no transfers are made and up to 78.6% if transfers are made on 10 occasions. Barcelona follows with a saving of between 51% and 75.5% depending on whether transfers are made or not.
By contrast, the cities where regular public transport users are least rewarded are Madrid and Linares. In the former, using a "bonobús" pass with transfers compared to a single ticket, if no transfers are made, not only constitutes no saving whatsoever, but rather incurs a 22% higher cost. If transfers are made on all 10 journeys, savings reach 39%. In Linares, savings only reach 13.7% if transfers are never made and 56.9% if they are made on all 10 journeys.
Monthly pass
Lastly; the monthly pass, which offers unlimited travel within the given time, exists in 22 of the 39 cities surveyed. It costs, on average, €38.37.
Madrid; €54.60, Barcelona; €52.75, and Girona; €46.15. These cities have the most expensive monthly passes out of the cities surveyed. At the other end of the scale, Salamanca, at €21.70, Castellón and Huelva, both with a price of €30, are the least expensive. Their prices are up to 151.6% different.
The monthly pass increased by 1.6% in relation to 2012.
Young people, students, pensioners, the unemployed…
36 of the 39 cities surveyed have special fares for retirees and/or pensioners who fulfill determined requirements, which vary from one city to the next.
The larger part of them (34of the 39 analysed) have special fares for young people and students, only 22 have subsidised prices for people with disabilities, 15 for the unemployed and only 11 for large families.