Spain sees home mortgage awards slide 11.8% in August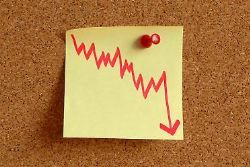 Data published by Spain's National Institute of Statistics (INE) on Monday revealed how the number of residential mortgages approved and awarded for the month of August fell compared to July.
Loans successfully awarded to homeowners fell 11.8% in August to reach just 12,147 transactions in August, with the total combined amount of capital being loaned falling 15.8% on July to stand at €1.16 Million.
The average residential loan value 4.5% month on month to reach €95,702.
Year-on-year, the total amount of residential mortgages fell 41.7% in September 2013, compared to September 2012.
The combined total for all property-based loans (IE Residential, Commercial and Industrial) decreased 14.3% between August and September, and fell 43.2% compared to the same month last year.