Spain retail rises for first time since 2010 in September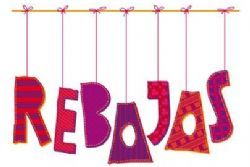 Spanish retail sales rose for the first time since June 2010 in September, data showed on Tuesday, pointing to signs of life in a long depressed domestic economy as the country exits a 2-year recession.
Retail sales rose by 2.2% year-on-year on a calendar-adjusted basis in September, data from the National Statistics Institute (INE) showed, after a revised 4.8% drop a month earlier.
Analysts welcomed the data, but said the main reason for the increase was a sales tax hike in the same month last year.
"We've not seen a rise in retail sales for many years but the comparison is with a month last year in which retail sales plummeted due to the sales tax rise," said Jose Luis Martinez, economist at Citi in Madrid.
"It's a good figure, but we need to wait a couple of months before drawing any conclusions."
The INE is expected to confirm on Wednesday that Spain emerged from a 2-year recession in Q3, as exports and a strong tourist season helped the battered economy grow 0.1% from a quarter earlier.
However, domestic demand remains in the doldrums, with shoppers keeping a tight rein on their purse strings while facing unemployment of 26%.
On a month-to-month basis retail sales fell 2.5 %, suggesting high street spending remains muted.