Harder to set up a business in Spain than Sudan : World Bank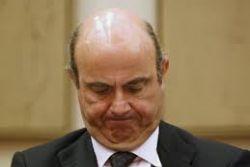 The World Bank's "Doing Business" 2013 report has seen Spain sliding 8 places, from 44th to 52nd.
The study, which classifies 189 countries according to the advantages they offer for corporate activities, has placed Spain in it's worse position since 2006.
A decline in indicators relating to tax payments and access to credit, both as a result of the crisis, have taken their toll on Spain, which has now been overtaken by the likes of Poland, Colombia, Slovakia and Tunisia.
Spain has also dropped in the rankings for the ease of setting up a company, slipping from 136 to 142, just ahead of Gaza, and behind Uzbekistan, Zambia and South Sudan, the latter included for the first time in the survey.
Spain has in fact made improvements in this area over the past year, but its competitors have done even better.