Spanish banks to get €28 Bln boost from state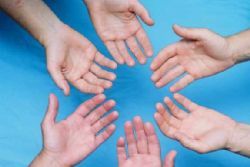 Spain will give its banks a €28 Bln capital boost by allowing them to transform so-called deferred tax assets into tax credits backed by the state and count them as core capital under new Basel III rules, five sources said on Wednesday.
The measure, seen by analysts as a key element to determine whether Spanish banks will pass or fail a Europe-wide stress test next year, has already received the backing of the ECB and will be made official in November, the official and banking sources said.
Under international Basel III rules, DTAs will not be counted as part of a bank's core capital from January 2014, potentially reducing a key measure of solvency for Spanish banks, many of which had to be rescued by European funds in the wake of the financial crisis.
A spokeswoman for the Treasury Ministry, which will have the final say on the measure, said no final decision had yet been made. The economy ministry and the Bank of spain declined to comment.