Ever Wondered About Spain's Rich-Poor Divide?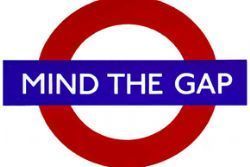 The founder of Inditex, Amancio Ortega, has once again been named as the richest man in Spain by the magazine Forbes. The net worth of the man behind clothing retailers Zara and Bershka, among other brands, is listed at €47.6 Bln - equivalent to the total wealth of the next 15 names on the list.
But there is a new entrant in second place on the Spanish ranking. Juan Roig Alfonso, the CEO of supermarket chain Mercadona, along with his wife, has stepped up to the number-two spot, with a fortune of €5.8 Bln. Mercadona was founded in 1977, and has seen considerable growth in Spain in recent years, despite the deep economic crisis. It focuses on a strategy of low prices, own-brand goods and high-quality produce.
The 3rd spot on the Spanish rich list is occupied by Sandra Ortega Mera, the daughter of Amancio Ortega and his wife, the co-founder of Inditex, Rosalía Mera. The recent death of the latter saw her daughter's fortune swell to a total of €5.4 Bln.
The family of Rafael del Pino, the main shareholders of construction firm Ferrovial, come in 4th on the list, with an estimated wealth of €5.3 Bln. Isak Andic, the owner of the Mango fashion chain, has fallen to 6th place from second, with €3.8 Bln.
Another of the surprises of this year's edition of the list is the appearance of Cayetana Fitz-James Stuart, the Duchess of Alba. The 87-year-old noble did not make the top 10 in 2012, but with an estimated fortune of €3 Bln, she takes the 8th spot this year. The king of Spain, however, does not appear on the Forbes list, despite his €300 Mln fortune.
The average age of Spain's super-rich is 66.5 years, with just 9 of the 100 Spanish people listed by the magazine under the age of 50.