Banco Popular Reports Fall in Profits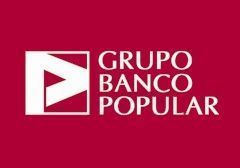 Spain's Banco Popular on Thursday reported a 9.5% fall in net profit to €227 Mln in the 9 months to September on increased provisions against bad loans.
Spain's 6th-biggest lender was also hit by a tough comparison with 2012, when it took the bulk of steep provisions against property losses in the last quarter.
Nine-month net interest income came in at €1.86 Bln, down 11.8% on the year-ago period and the bad loans ratio rose to 11.84% at the end of September compared to 10.84% at end-June.
Recommended Reading
• Banco Santander profits up 77% to date
• Spain's CaixaBank Posts 165.5% Increase in Profits
• BBVA Joins Other Spanish Banks In Reporting Profits