Spain Stock Market operator sees increased trading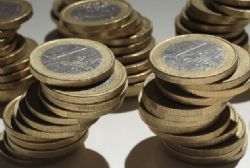 The Operator of the Spanish stock market - Bolsas y Mercados Espanoles - have reported a 9-month net profit of €105.2 Mln on Thursday, barely up on the year-ago figure despite a 7% jump in Q3 profit to €33.1 Mln.
Nine-month revenues fell by 1.4% year-on-year to €226 Mln. However, performance between July and September improved thanks to a rise in trading volumes on its exchanges as investors regained confidence in Spain.
BME's revenues for Q3 rose 2.8% to €72.5 Mln.