Spain pays €13.39 Bln of local government debt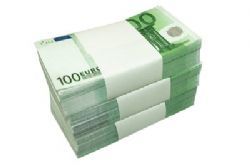 Spain's Finance Ministry said on Thursday it had paid €13.38 Bln to settle the unpaid bills of regional and local governments as the country struggles with economic crisis.
By paying the suppliers of goods and services to 10 of Spain's 17 autonomous regions the central government has cleared a backlog which should pave the way for a new law to come into effect next year, it said.
The law will require local authorities to pay suppliers of goods and services within 30 days.
Spain's regions have control over their own health and education budgets and have been under pressure to make savings as the central government enforces spending cuts to hit Europe-imposed deficit targets.
Payment delays have particularly hit healthcare goods suppliers.