Anniversary of Halloween 2012 tragedy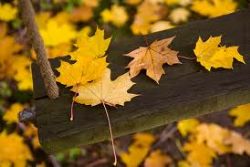 The 1st of November - el dia de todos los Santos (All Saints Day) - follows the more widely known all Souls Day (Halloween).
That is perhaps, everywhere except for Spain.
The Catholic Church marks the day for a cause of celebration, and it is commonly observed by families in coming together to remember their (usually recently) deceased relatives.
However, this year's Fiesta is likely to hold more poignancy for 5 families for Madrid.
A Halloween party in the capital last year ended in tragedy when a pyrotechnic display malfunctioned, causing the crowd inside the Madrid Arena to panic. The resulting stampede for the exits resulted in the deaths of 5 young women and dozens of injuries.
The following investigation quickly found the event to be 58% over it's permitted capacity, however it took the Deputy Mayor of Madrid, Miguel Angel Villanueva. a further 8 weeks to resign over allegations of him giving preferential treatment to Miguel Angel Flores - his friend and promoter of the event.
Flores has denied that the event was oversubscribed on the evening in question, and has also denied that he was aware of any safety issues or concerns held by the local Government over the suitability of the venue, claiming he would have taken action if he had known of this.