2012 saw 11.1 Million UK Visitors to Spain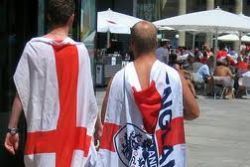 Dublin-based company, Research and Markets has reported how Spain was the most popular destination by UK residents in 2012, with 11.1 Million visitors.
According to the firmīs research, the UK's (Outgoing) travel and tourism sector suffered from the global economic slowdown but then recovered with the hosting of Olympic and Paralympic Games in London in 2012. Rising demand from developing countries, particularly India and China, is expected to support the recovering sector.
While the UK government makes regular promotional efforts to showcase the UK as a tourist destination, lack of price competitiveness may pose a threat. Increases in visa and air passenger duty charges limit the amount of people from these economies who can afford to enter the country.
The situation was further aggravated by increase in the UKīs VAT rates for accommodation and restaurants, which are twice as high as the average in Spain.
Britainīs five leading tourist attractions in 2011, based on figures from the Association of Leading Visitor Attractions, shows that visitors were attracted to museums and art galleries.
While Spain was the most visited destination by UK residents in 2012 other key destinations for UK visitors are France, Ireland, Germany and Portugal, which together accounted for over 15.8m UK visitors in 2012.
According to UK Civil Aviation Authority data 2012, easyJet dominated the UK airline industry with a market share of 43%. The remaining airline industry was fragmented with smaller competitors such as Flybe representing a 6.3% share, Virgin Atlantic representing a 4.8% share, Monarch representing 4.1% and Jet2.com representing 3.7%.